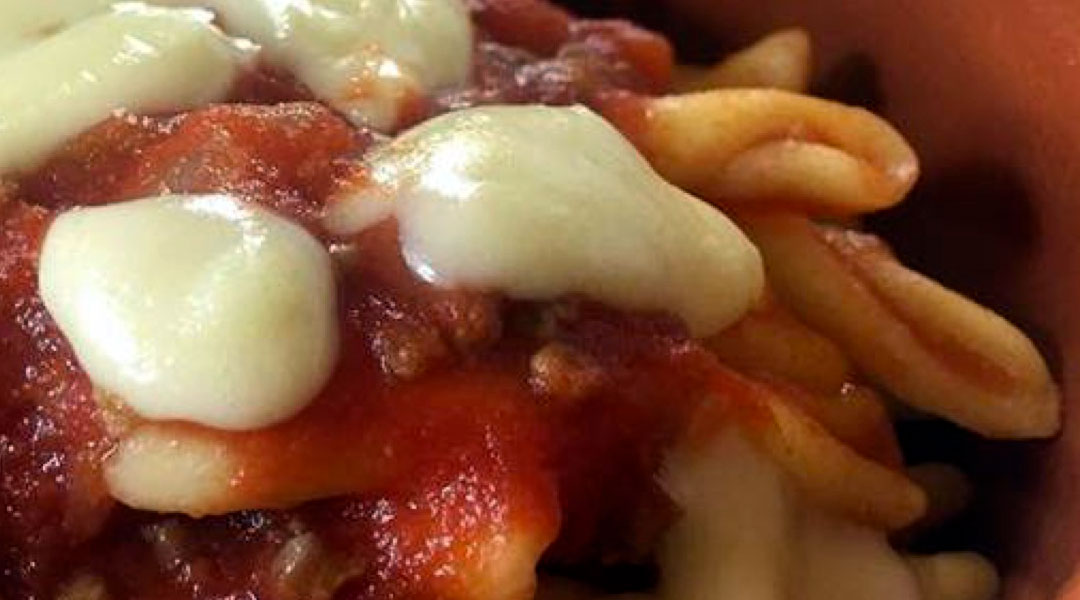 Fusilli Avellinesi al Tegamino
Ingredients for Fusilli
Fusilli pasta with genua pasta
Scamorza
Parmigiano Reggiano
Fresh basil
Ingredients for the ragù
pork – tarachelle
tomato puree
extra virgin olive oil
onion
Red wine
salt
Befor starting
Cut the scamorza cheese into small cubes, wash the fresh basil and grate the Parmesan cheese.
Preparation of the ragù
Brown the onion in the hot oil with the meat, add some wine, let it evaporate, add the sauce, add salt to taste. and leave to simmer for at least three hours.
Pasta preparation
Cook the pasta draining it al dente and season it with the sauce adding plenty of cheese; fill the pans with a third, add the diced scamorza, add more fusilli and proceed with further cheese to fill the pans, remembering to finish the pan with the scamorza.
Bake at 250 degrees for about 30 minutes until the surface is crispy, then add a basil leaf.
enjoy your meal!
Scialatielli with seafood
Address
Contrada Crocevie
83055 Sturno AV